How to add Veezoo to your browser as a search engine?
1. Open your browser settings page (e.g. in Chrome)​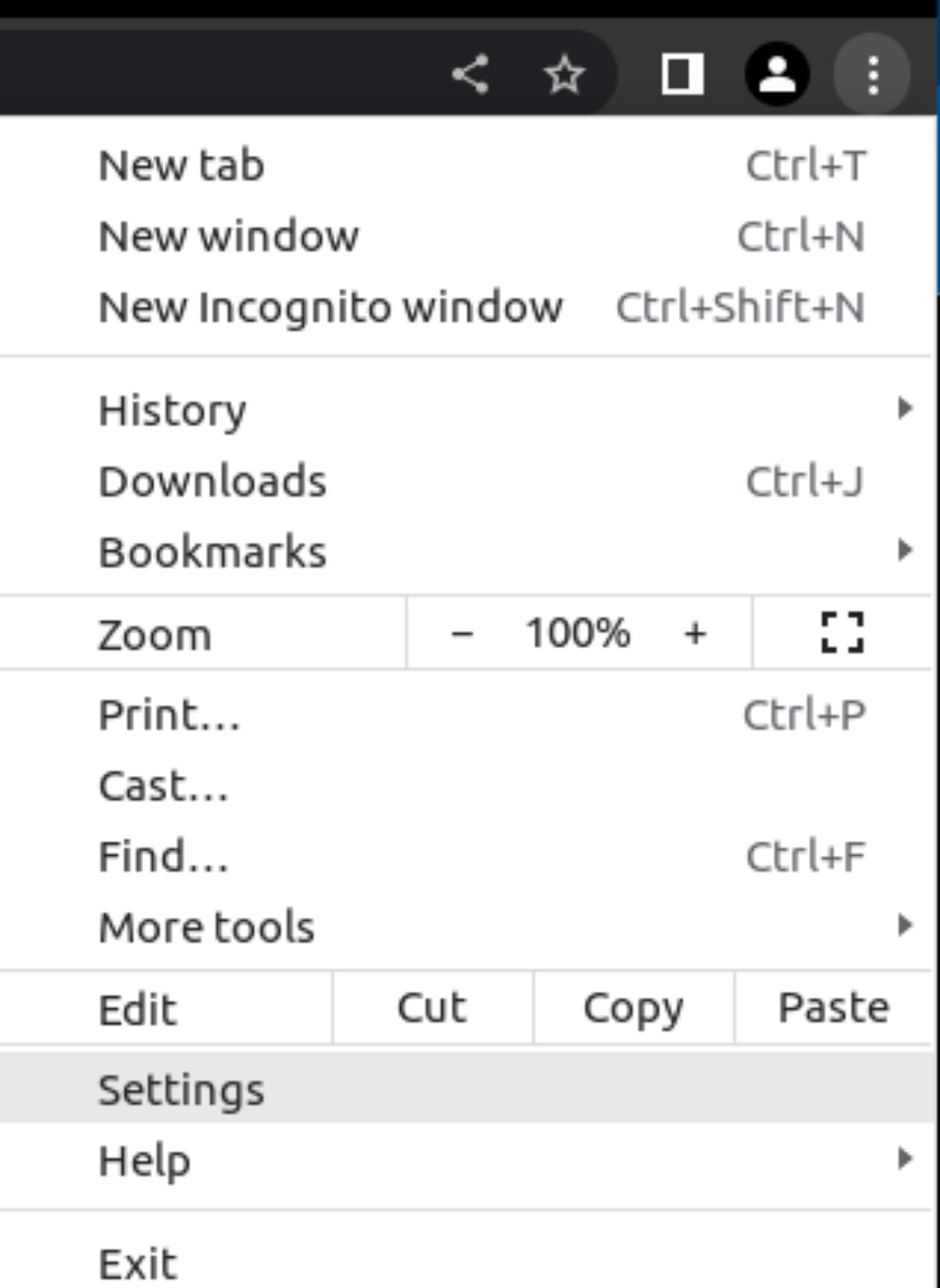 2. Go to "Search engine"​

3. Click on "Manage search engines"​

4. Add a Search engine​
You will have to provide:
a name for your search engine, e.g. Veezoo
a shortcut, e.g. vz
the URL: https://app.veezoo.com/ask/%s?id=YOUR-KG-ID-HERE

don't forget to substitute YOUR-KG-ID-HERE with the id you see on the URL when you open Veezoo with the Knowledge Graph you want to search.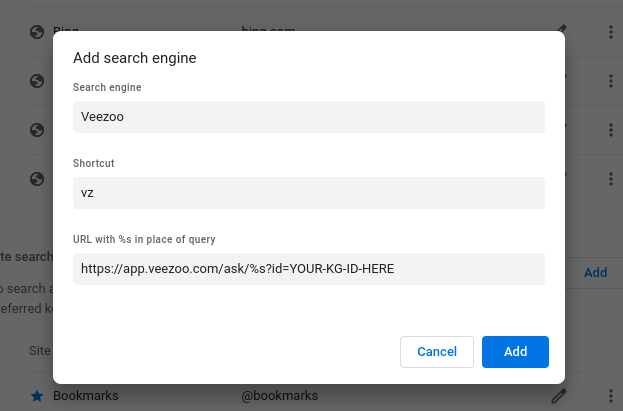 5. Now type the keyword in your browser​
6. Ask the question​
7. Get the answer!​